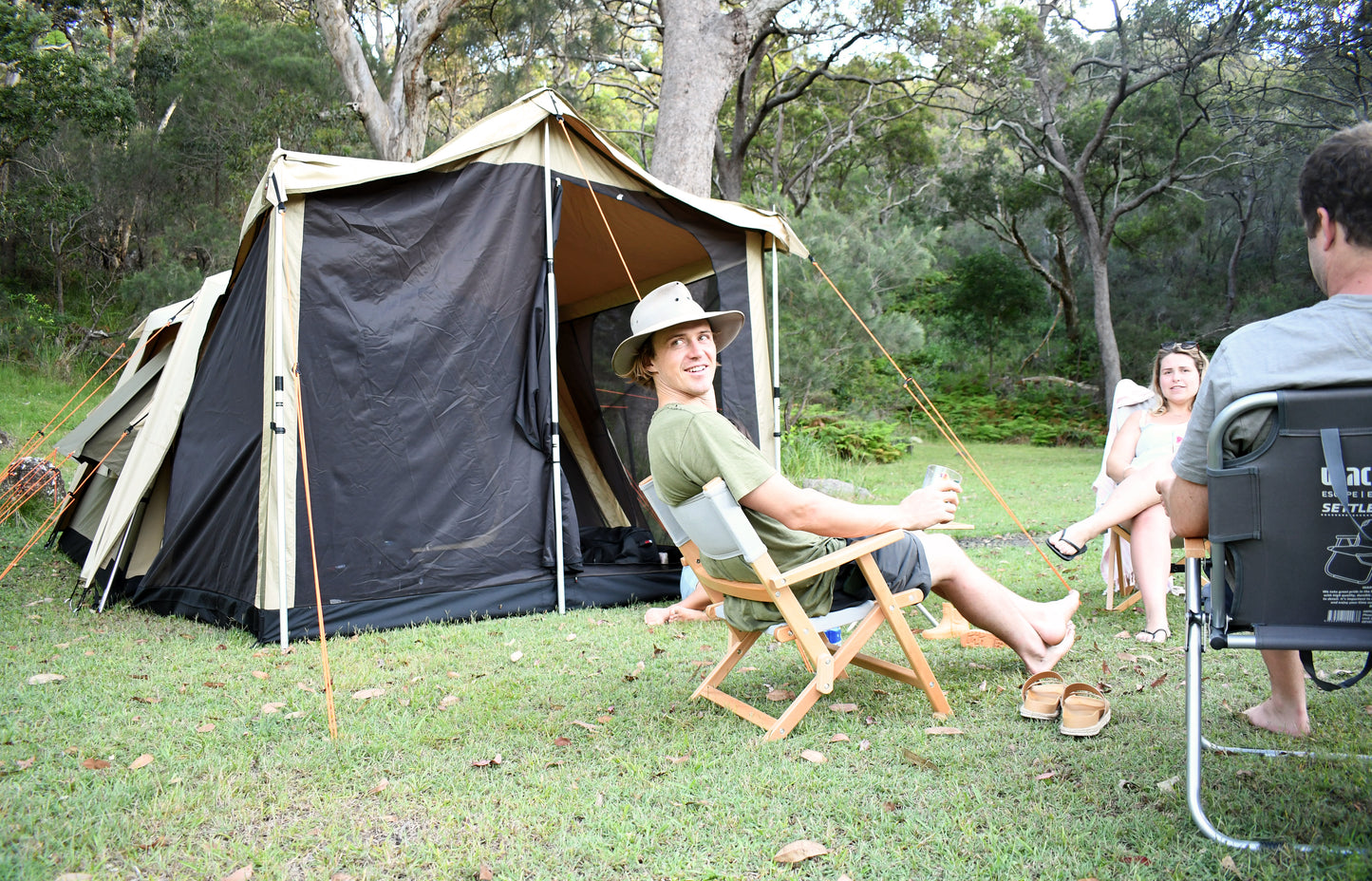 If you're heading away with the family or a group of friends and want to make sure everyone has enough space to feel comfortable, the Turbo Tent range will make sure you have a stress-free camping experience. Here are some tips and tricks that will help to make sure your camping trip is the best possible!
Before pitching your tent, please inspect the site thoroughly for any sharp objects. We strongly recommend using a BlackWolf groundsheet to prevent any damage to the tent during your adventure.
When pitching your tent, remember the number of tent pegs used to ensure you don't leave anything behind when packing up.
Never keep open flames inside your tent, never leave a campfire unattended and always pitch your tent a safe distance from any campfires.
We strongly recommend having two people to lift and pitch this tent.
Condensation may form inside your tent due to water vapour created when you breathe and perspire. You can minimise this by creating airflow through the opening of windows, vents and doors.
We recommend you set up your tent at home before your adventure so you're comfortable with the set up process.
Always carry a tube of seam grip when camping to allow for any repairs or punctures that may occur in the fabric.
In heavy winds, untie the guy ropes from the D-ring attached to your Turbo Tent Awning (there are three that sit where the awning pole eyelet is on the fly). Tie a loop in the end of this rope, adjacent to the tent and loop it over the spigot of the awning pole. Peg out the guy rope and adjust so the tension is taut to prevent wind from lifting or collapsing the awning.
Always peg and tension all guy ropes provided at all times to ensure your safety and protection.
After camping trips, we recommend removing all dirt and sand from the inside and outside of your tent. Once removed, rinse with fresh water.
We strongly recommend drying your tent completely before any storage to prevent mould, damage or corrosion.