The BlackWolf Turbo Lite tents are our most lightweight and compact tents in the Turbo range. From three-person to eight-person tents, the Turbo Lite is perfect for quick trips and weekend getaways.
Plus, we've designed a whole range of accessories that you can add on to create an extended living space or kitchen. Easy, right?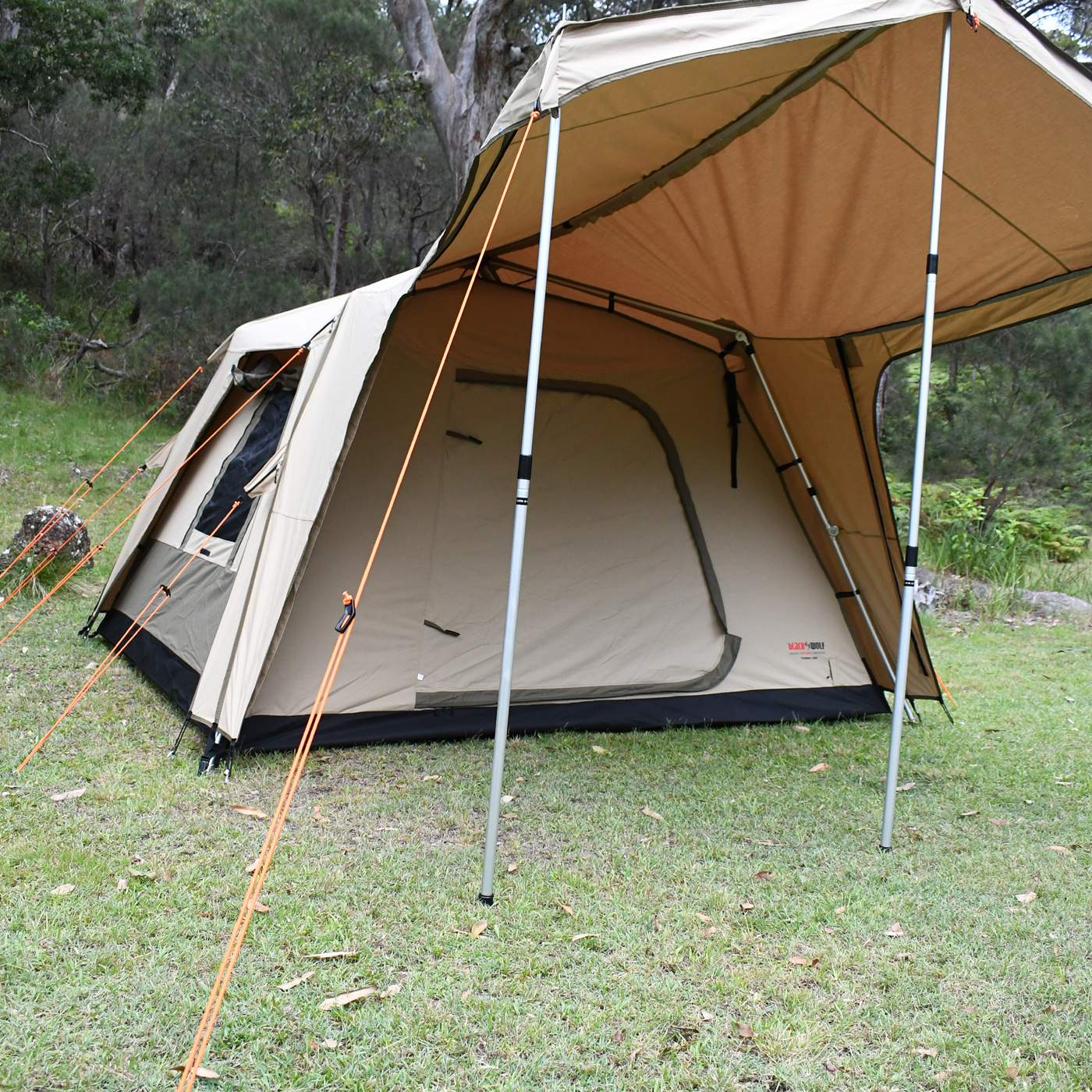 BUILT TO LAST
Featuring a solid aluminium frame, a comfortable 2.1m internal standing height, durable fabrications and large mesh windows, the Turbo will easily become your home away from home.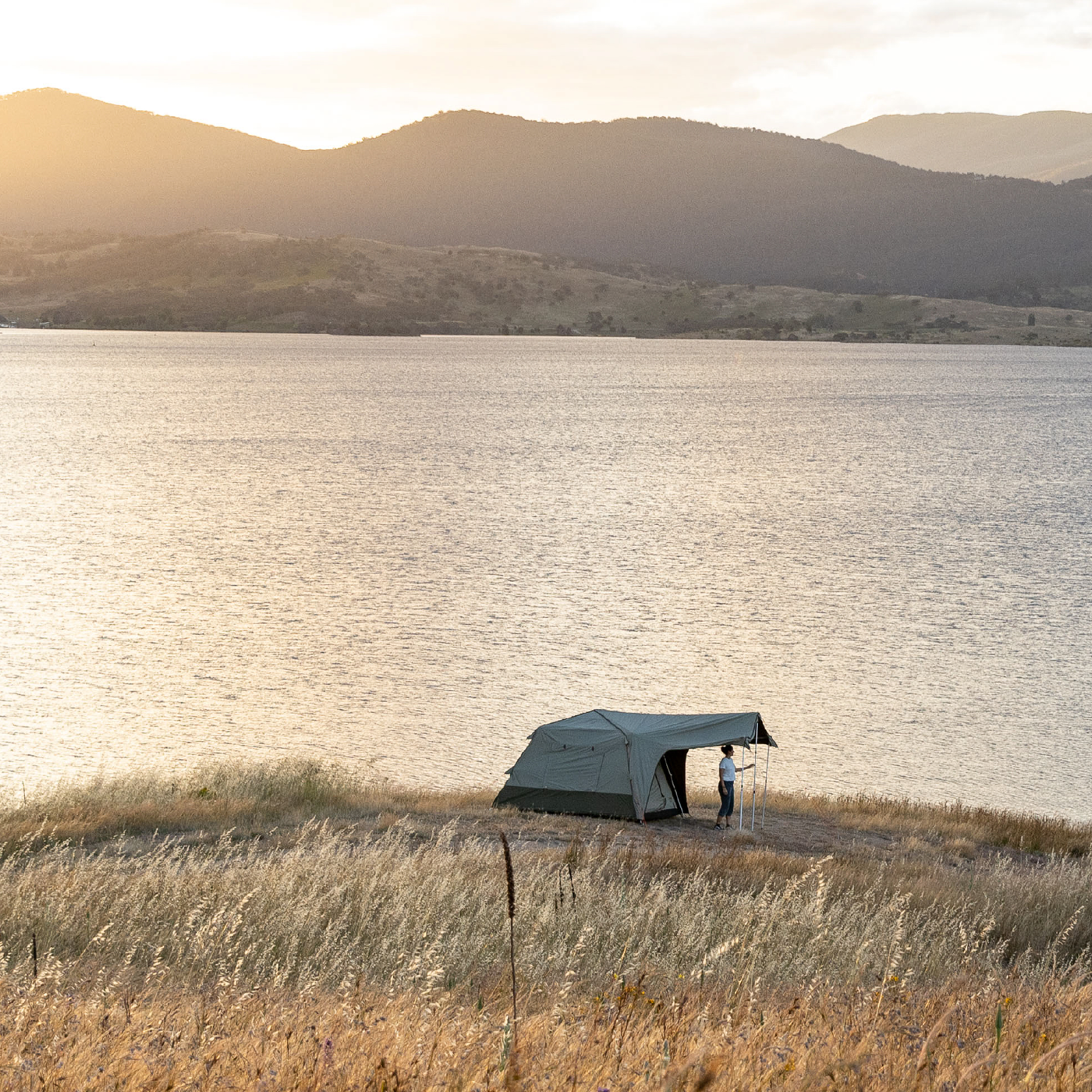 YOUR HOME AWAY FROM HOME
Our legendary Turbo Tent range is known for its durability and easy set-up, so it's no surprise that it's loved by generations of Aussie campers!
Backed by our industry-leading 3-Year BlackWolf Warranty Promise, you can sleep soundly knowing you'll have a stress-free camping holiday this summer.
WHY IS IT LEGENDARY?
The Turbo Tent comes with a strong aluminium frame, tent inner and fly. You'll be ready to hit the road and sleep under the stars in no time!
The Turbo Tent range is well-known for its fast, easy set-up process. With a few simple steps, you'll have your strong Turbo Tent assembled and be relaxing by the campsite.
A 2.1m internal standing height means that you can say goodbye to crouching down as you walk through your tent. Being able to stand up comfortably inside the Turbo Tent provides an extra layer of luxury while you're away camping.
The Turbo Tent range features a strong aluminium internal frame which means that the structure of the tent will stand strong in most Australian conditions.

The durable structure of the tent means that you won't notice any significant impact should the wind pick up while you're away.
A Waterhead Rating is the measure of how water-resistant a tent material is. It measures how tall a column of water the fabric can hold before water starts to seep through the weave.

A rating of 5000mm means that our Turbo Tent canvas fabric could hold a column of water that is 5000mm tall. 5000mm of water has more pressure on the fabric than 2000mm of water. 

The higher the rating, the more water resistant the fabric is and the more water pressure it can withstand before it may leak.

A tent with a Waterhead rating of 5000mm is considered 'very waterproof' and made to protect in extreme weather.
Our three-pole awning can be transformed into an extended living area with optional panels or sectioned off with optional screen rooms for a completely enclosed space.

The improved storm flaps on the optional front and side panels help to keep your awning area dry if you experience any wet weather, and securely attach to the fly to allow for added water protection.
We have placed a tape seal along all internal seams to provide an additional layer of protection, just in case the weather turns and you experience some wet conditions.