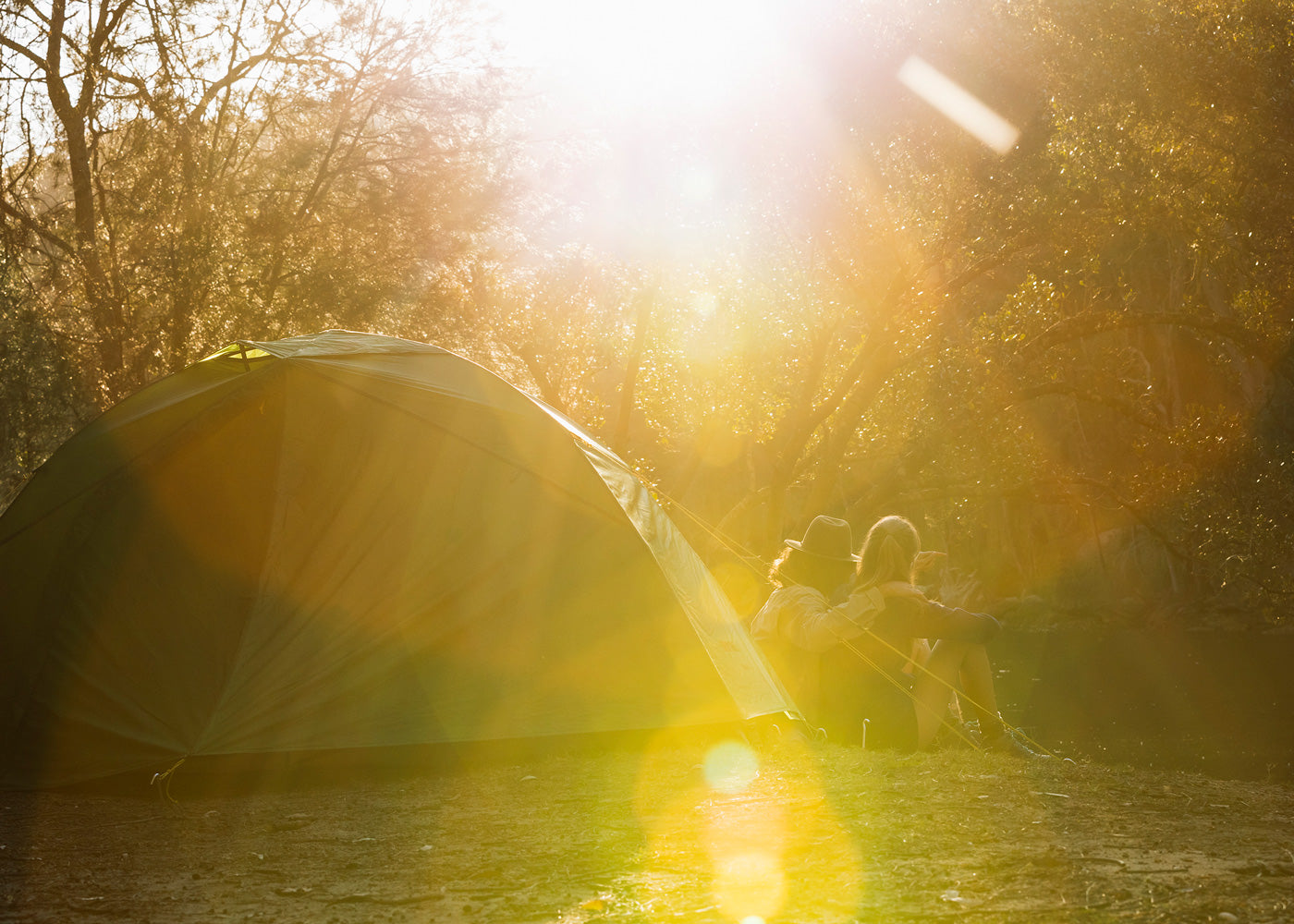 Summer holiday camping with family or friends is something that many of us can't wait to do each year. Whether it's to relax amongst the campground itself or it simply becomes your base for other adventures, finding the right camping tent is super important to make sure it becomes your home away from home. 
How many people will be using it? 
Before you jump into buying a tent, consider the space you need and what you want to have in the tent with you. For example, we would recommend a family of four could potentially look at a six-person tent, to give some extra room for bedding, clothes, etc.
Keep it Easy
The last thing you want to do is spend hours trying to put up your new tent. Whether you're by yourself or the kids (who just want to play, not pass you the poles and pegs), it's never ideal. Remember that ease of use is super important.
Standing Height
If you like being able to stand up when getting changed or simply enjoy the airiness of a nice high ceiling, then make sure you look for a tent with a tall standing height. 
Understand the Materials
Tents made from canvas (cotton) are waterproof and super durable but can be slightly heavier. That said, they are long-lasting and will stand strong in most conditions. Nylon and polyester tents are waterproof as well, but sunlight may cause some deterioration over time. With these tents, we would also recommend you check that the seams have been sealed to make sure they're waterproof. Many tents say they're waterproof but aren't as waterproof as you had hoped for.
Hot tip: If you're looking at a canvas cotton tent, make sure it's using rip-stop fabric - a woven, lightweight, nylon-threaded material that resists tearing and ripping. And make sure you check out the details like zippers, seams, pole materials and the fly. 
Our Summer Camping Tent recommendations: 
Our design team have applied innovation and precise execution to elevate our flagship Turbo Tent range. We have introduced an intentional triple black PU-coating on the inner fly to reduce excessive heat, while also incorporating a full fly and a full mesh-panelled roof to improve circulation.
Our legendary Turbo Tent range is known for its durability and easy set-up, so it's no surprise that it's loved by generations of Aussie campers! Backed by our industry-leading 3-Year BlackWolf Warranty Promise, you can sleep soundly knowing you'll have a stress-free camping holiday this summer.
Popular for their easy set-up, made from lightweight yet durable materials, and ability to hold up well if the weather makes an unexpected change, these bell-shaped tents are available in a range of sizes that hold the whole crew (including the pooch).