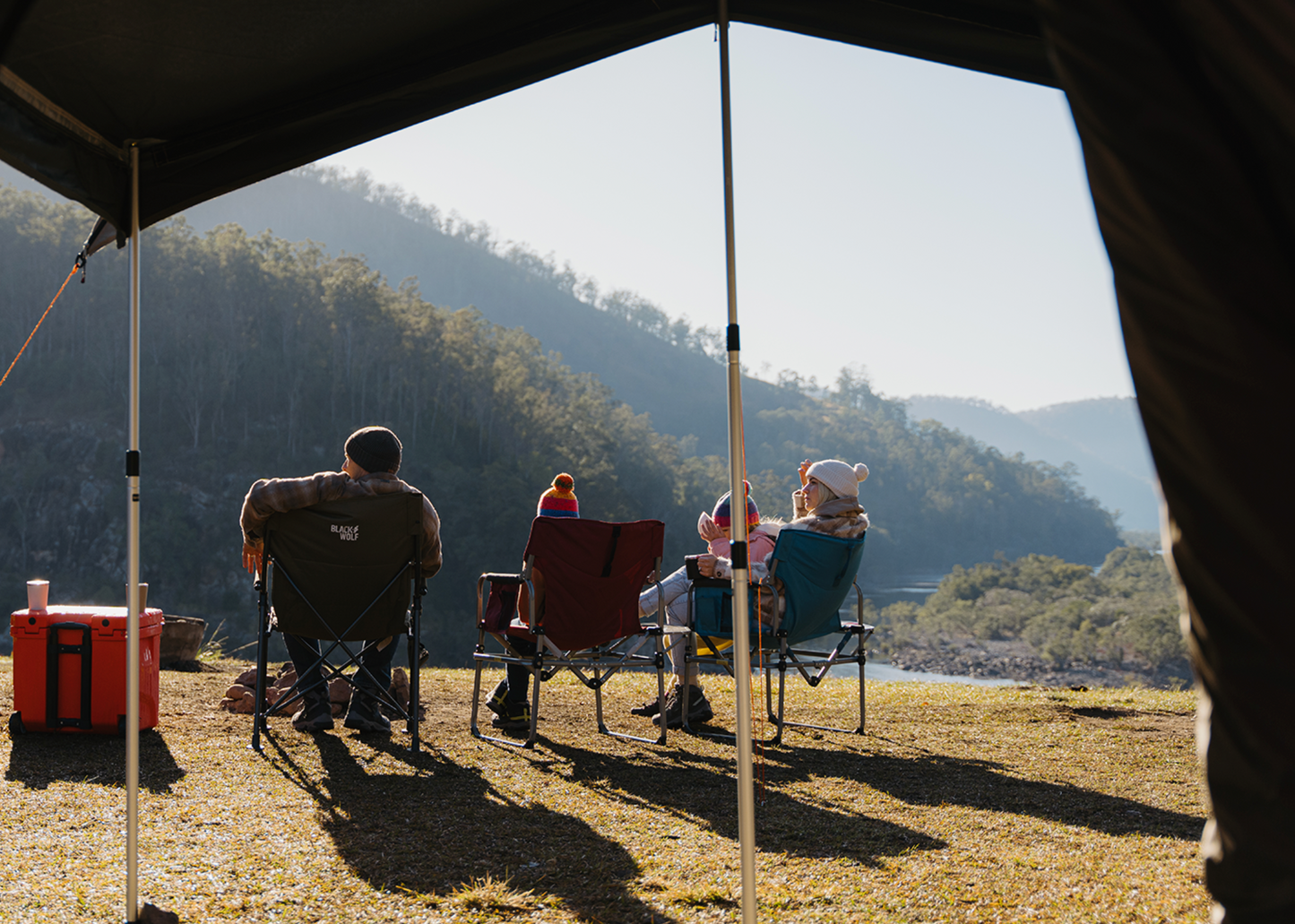 Spring is in the air, which means it is time for camping! While the days are warming up and the flowers are starting to appear, it's good to remember that the nights can still have a chill, and you certainly don't want to get caught out. Here is a list of our tried and tested spring-camping favourites: 
Three Season Tent
A strong, durable three season tent will stand up to most changing weather conditions you'll experience while camping in the springtime. 
Our recommendation: The legendary Turbo Tent range. 
Hot tip: if you haven't used your tent all winter, make sure to check it out before you go. This gives you a chance to air it out and replace anything that might have gone walkabouts after your last trip.
Sleep System
Having a sleeping bag that is tested for the temperature you'll be expecting means you'll avoid any too hot or too cold dramas. 
Our recommendations: The Bushranger All Season Sleeping Bag or the  Generations Series Sleeping Bag
Hot tip: Your sleeping bag will only get you so far. Having the right mattress 

will provide another layer of protection between you and the cold ground at night, keeping you warmer. Plus it is definitely more comfortable!
Other things to keep in mind: 
Never pack up your tent while it's wet. If your tent is wet because of rain or dew when you're packing up to head home, make sure you get it out at home and let it dry out. Remember, a wet tent in storage will get mildew and/or mould and can potentially ruin your tent. 
Plan out what you're cooking. To make life easier while you're away, we recommend either taking some pre-cooked meals along with you ready to go or get inventive and plan a campsite cook-up! Here's some great recipes to get you inspired: click here
Don't forget your torch or headlamp. We're not in daylight savings time yet so remember that darkness comes a little earlier in spring. Check out these awesome headlamps and torches by Knog, available at Escape 2
The most important thing is to enjoy yourself! Life in the outdoors is always better when it's appreciated, so get out there and start making those memories worth sharing!
We love seeing your adventures! Be sure to share all the fun with us on Instagram using @blackwolf_australia or the hashtag #BlackWolf