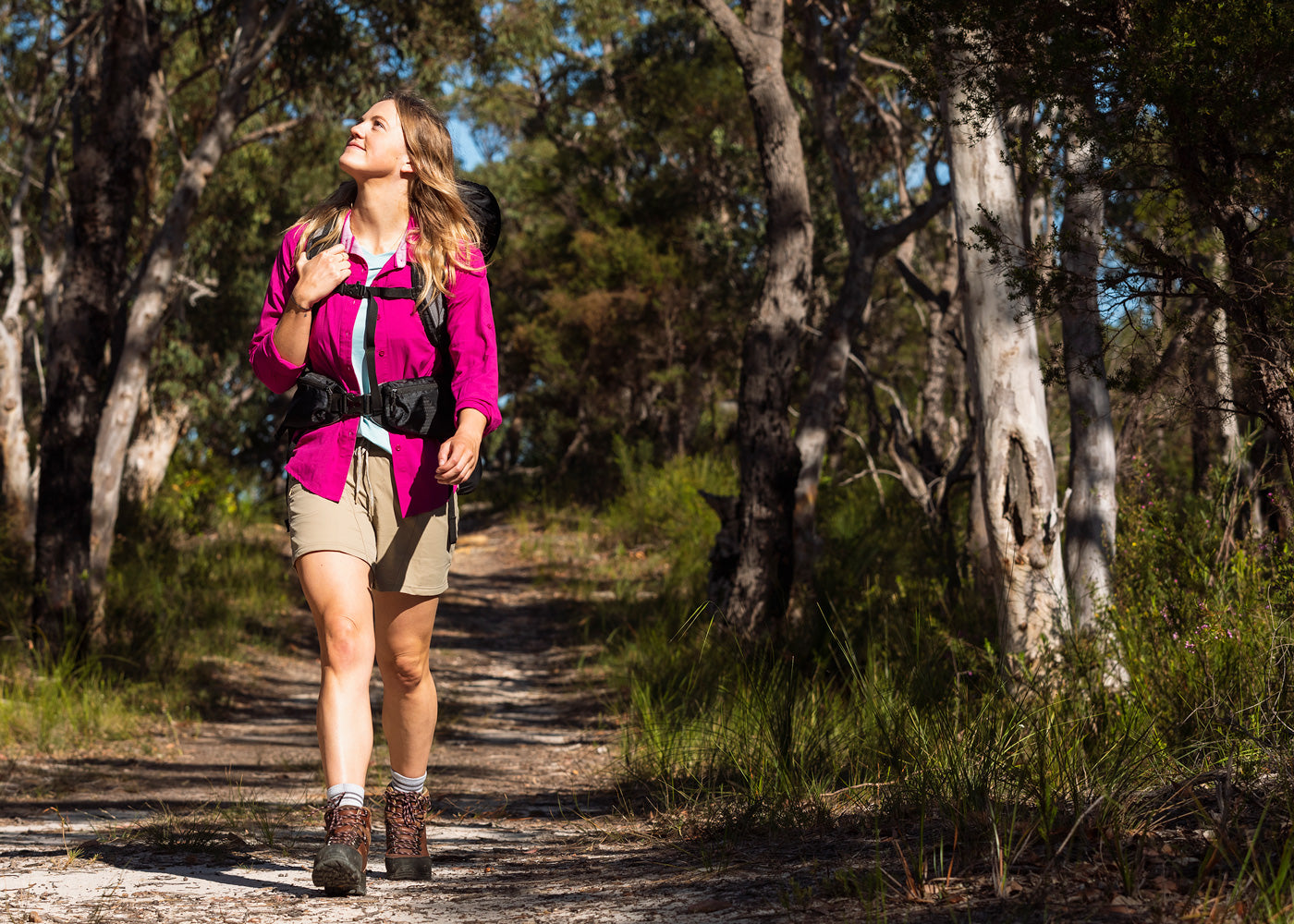 Sunny summer days are perfect for stepping into your hiking boots and heading out in search of an ocean view, a mountain summit or a lake spot for a quick dip. But, the sun can deliver some pretty intense heat and if you don't manage the conditions properly, your fun day can turn into a painful and potentially dangerous one. Here are some quick tips to consider before planning your summer hiking adventure.
For more detailed information about summer hiking, be sure to check out trailhiking.com.au, NSW National Parks, Environment SA, Parks Victoria, Explore Parks WA or any reputable, reliable hiking site. 
Check the weather
It's really important to check the weather forecast the day you head out so you know if any changes need to be made to your plan.
Plan it out
Considering your ability and the time of year, pick a suitable hiking route that you feel comfortable with. Make sure you have a good understanding of what the terrain is going to be like and what days will be best for any harder sections. If possible, try to avoid hiking over any open exposed terrain for long periods, particularly during the hotter parts of the day.
Cover Up
Make sure you wear and take appropriate clothing and accessories for the forecast weather conditions. Remember to use sunscreen, wear sunglasses, a hat and light, long sleeves and long pants to avoid any sunburn.
Stay Hydrated and Have a Snack
Regardless of the temperature, you should always drink plenty of water when you go hiking. Looking at a hydration bladder to sit in your pack is a great solution to make sure you always have a good supply of water available. It's also a good idea to have some snacks along the way. A trail mix and an apple are some examples of good snacks to keep your energy levels up. 
Take Breaks
If you are hiking in warm or hot conditions, remember to take plenty of breaks. Yes, this will mean you are going to be slower than you would normally but it will also mean you get there in good condition.
Always remember: if conditions are too extreme, pull the pin on your hike. You can always come back another day.