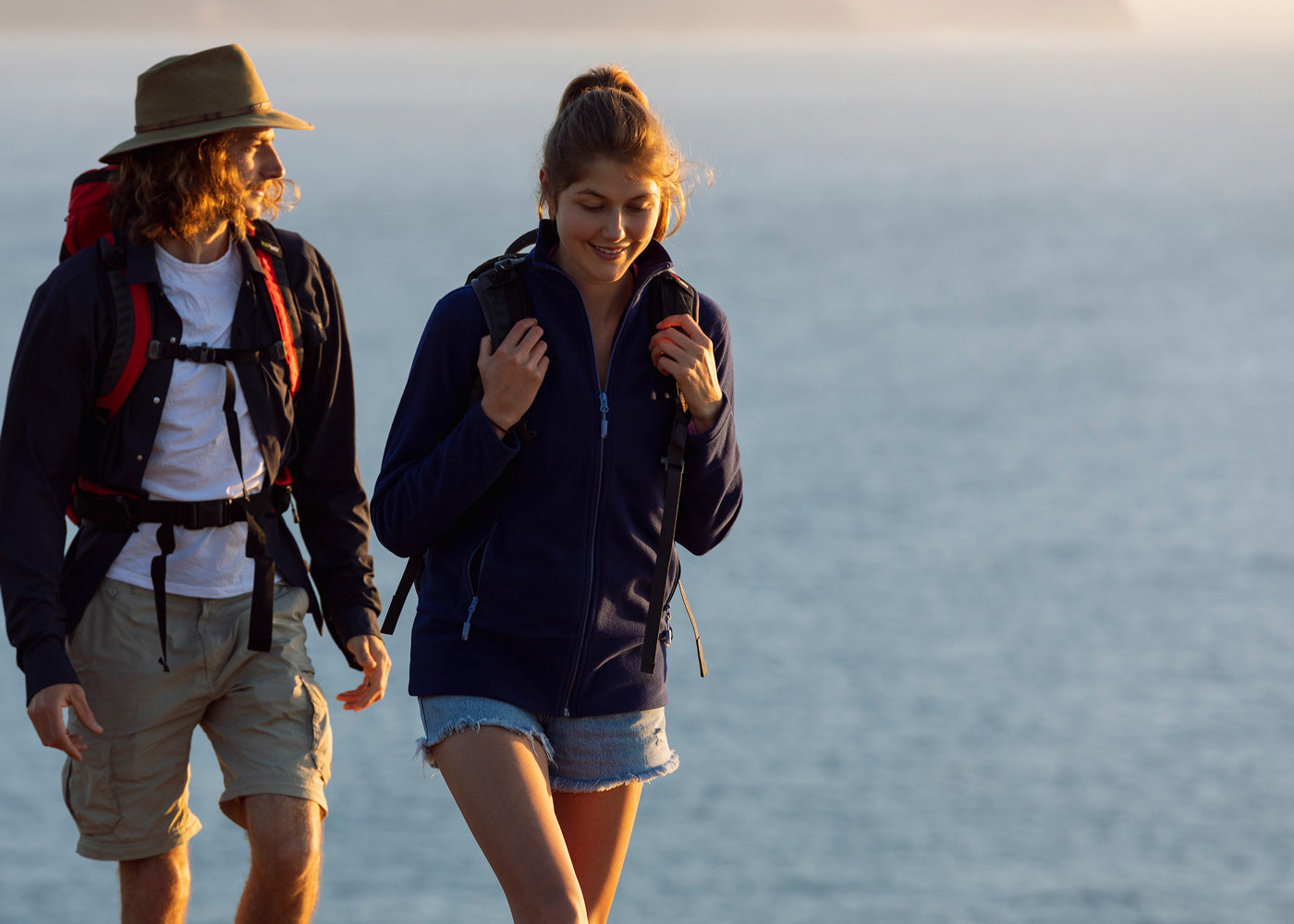 The summer holidays are the perfect time to try out some new outdoor activities. If you're like us and always looking for a fun, new adventure, we've put together some great outdoor activities you could try this summer with your friends or family. There are the classics that Aussies have loved for generations, and then a couple of new activities that you may not have tried yet.
Camping
One of our favourites - summer camping! Whether it's by the beach, a lake or in the bush, camping is a great way to spend more time outside with friends and family! With the right gear, you're sure to have a comfortable, relaxing summer holiday in amongst nature.
Fishing
If you haven't been fishing before you'll probably need to learn some basics, but once you catch your first fish, we guarantee you'll be hooked. It's an awesome way to sit back, relax and enjoy nature - and take in some breathtaking views around Australia.
Hiking
Another one of our favourites! Simply step into your favourite hiking boots and hit the trails this summer! There's a whole range of trails available for all levels of skill and ability right across Australia, and the best news is that hiking is a very inclusive activity that's also great for your health and fitness. With a few easy items (think some hiking boots, daypack, SPF50, water and some snacks) you'll be off on your first hike taking in the sights around you!
Stand-up paddle boarding (SUP)
Whether you're on the hunt for a new hobby or want some fun with the kids, stand-up paddle boarding (or SUP) is worth checking out. There's a range of places to rent a SUP while you're away on summer holidays and the best news is that stand-up paddle boarding is an awesome physical activity so you can feel good about paddling around the water.
Bike Riding
Riding a bike is great fun, but not everyone learns to ride one when they are young. However, it's never too late to learn! Riding a bike is a super healthy and a low-impact form of exercise that all ages can enjoy! It's also a bunch of fun that the whole family can enjoy together. Take your own bikes or simply rent some bikes and enjoy the surroundings together on two wheels!