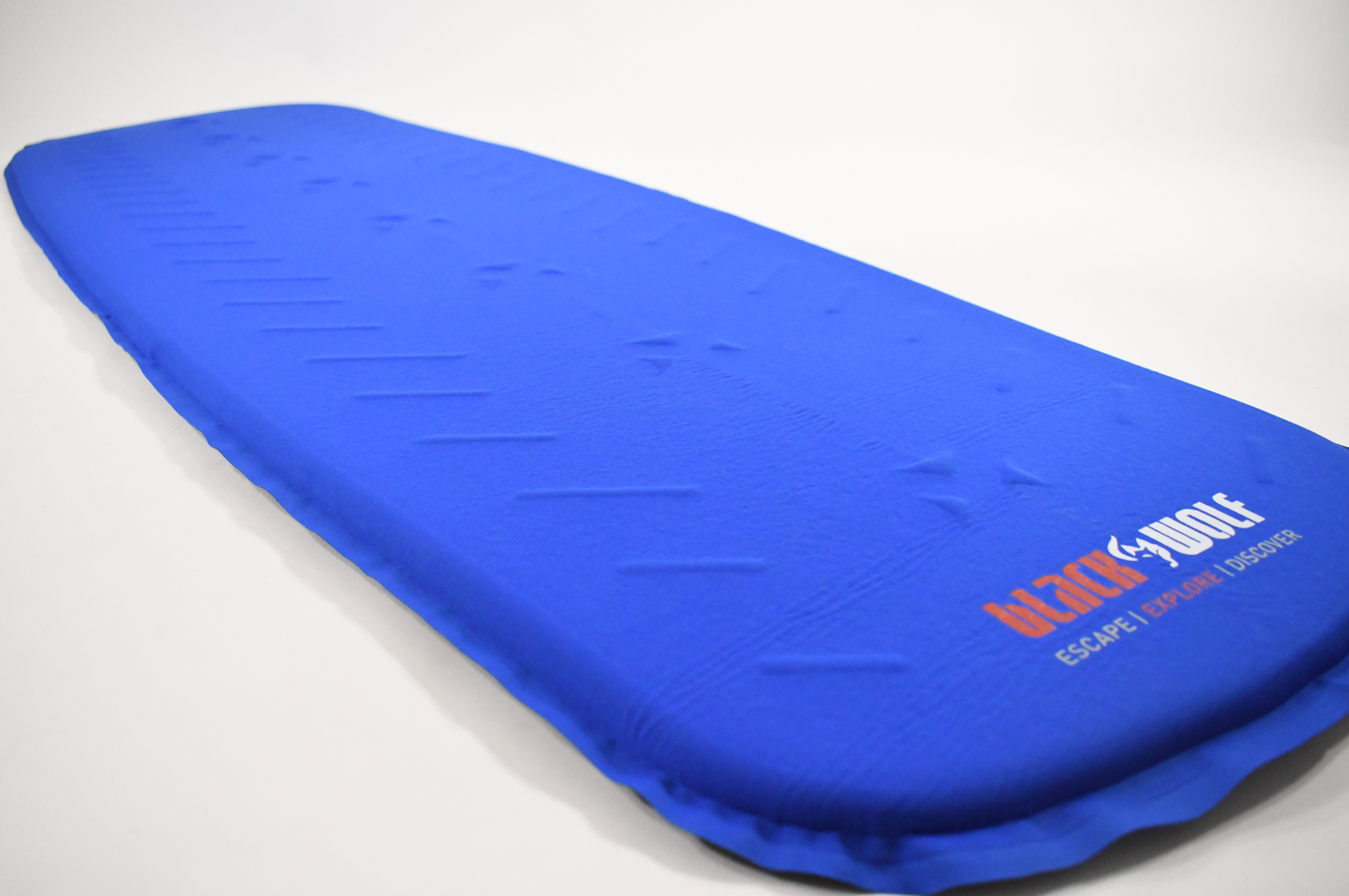 Our camping mats are designed to provide a thicker and more insulated support system, available in a range of sizes to cater for the solo camper through to the whole family.
Our unique foams and R-Value testing will ensure that you stay comfortable through the night and your hips don't end up on the ground in the morning. We have created our camping mats to ensure you feel supported throughout the night, regardless of your location. Our adventure mats have been developed with both weight and comfort in mind. Knowing that you will be strapping this to your pack, we're acutely aware that every gram counts.
We don't believe that you should sacrifice comfort while you're out on the trails, so we have developed our adventure mats with high R-Values to ensure you stay warm, with durable materials to withstand any adventure.
R-VALUE: EXPLAINED
When heading out on any adventure, remember that your mat is a necessary part of your overall sleep system. Our mats provide comfort and protection from rocks and dirt, but they also provide insulation from the ground up.
The R-Value is a rating that shows the insulating properties of a sleeping mat. If you're sleeping in warmer climates at low elevation, you would look for a lower R-Value, whereas if you're sleeping in cooler climates, look for an R3 or higher.
To put it simply, the higher the R-Value number, the warmer your sleeping mat will be.
HEXATHERM 3D RANGE
Designed with super comfort in mind, the Hexatherm 3D is built using a uniquely cut cored open cell foam structure that will allow the foam to mould around your body shape. These benefits will be appreciated by soft-mattress sleepers, who want to enjoy the extra-comforts while sleeping under the stars.
HEXATHERM 2D RANGE
The Hexatherm 2D range will help keep you warmer at night with increased insulation at the heart of its design. Built with fully bonded fabric to foam to provide a firmer sleep, this is a perfect sleeping solution for those who want more warmth and a more uninterupted sleep. There is also the added benefit of being able to join multiple mats together to create a larger space.
SELF-INFLATING
Self-inflation is a great way to help get your sleep system set up quickly. It's important to remember that self-inflating sleeping mats aren't intended to inflate completely, they're designed to get you most of the way there.
There will generally be some room for manual inflation, whether that comes from your lungs or a pump, your mat will be completely customisable to your comfort preferences. This is one of the great advantages of self-inflating sleeping mats: they are vastly easier to inflate than air mats.
Generally it will take up to 10mins for our self-inflating mats to inflate. The variance is due to a few different contributors: core construction, trained compression, elevation and temperature. It's important to use the valves correctly to ensure that the air is flowing into the mattress efficiently, and sealed to keep it secure.